Hey guys, been nearly a week since my last post, I've got the flu and have been ill and in bed for the last few days so no outfit posts for a while, but what I can do is show you my latest Topshop buys! ...and my wishlist.



My new topshop 'order'



Not really an 'order' because I got them in the local topshop and I got to choose my uniform as well. This is what I bought in the last week.
Wish list


I will get these in the next two weeks! (hopefully).
....but I need to choose between the cardigan or the blazer and between the ankle boots and the platform heels. (I might be cheeky and get them all)






Which ones do you guys prefer? Help me chooooooooooose!!

I'm also having a MASSIVE wardrobe clearance so I will be putting a lot of stuff online for sale, so keep checking out my blog!

ps. Don't forget to follow me on blog lovin' or google friend connector!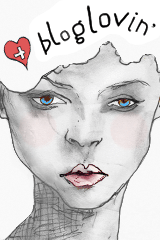 xx nadine